Milestone for Interventional Therapy : Microcatheter Superselection Precisely Kill Tumor
Prof.Zhen Yanli is a distinguished expert of minimally invasive surgery in China and chief specialist of minimally invasive targeted therapy in St.Stamford Modern Cancer Hospital Guangzhou. He has been engaged in research and clinical interventional therapy for over 30 years. He's expert in percutaneous selective arterial infusion chemotherapy for malignant tumor and percutaneous selective arterial embolization. He is also proficient in precise minimally invasive surgery, which is advocated in 21 century and requires patience, devotion and especially high expertise.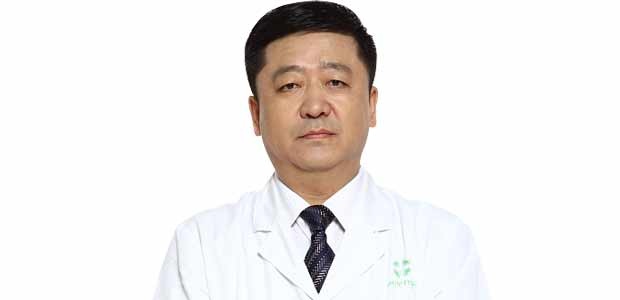 Chief Expert of Microcatheter Superselection--- Prof. Zhen Yanli
1.What is Microcatheter Superselection?
Microcatheter Superselection is a more precise and more advanced version of interventional therapy. During the treatment, Microcatheter is respectively placed in each supplying artery for tumors, through which anticancer drugs are injected into the tumor. The procedure guarantees high concentration of drugs, ensure the entire tumor to be completely covered and precise embolization of supplying artery to be performed. Comparing to traditional interventional therapy, microcatheter superselection features advantages of killing tumor more accurately and completely. So it realizes better efficacy and radically poison and starve the tumor to necrosis.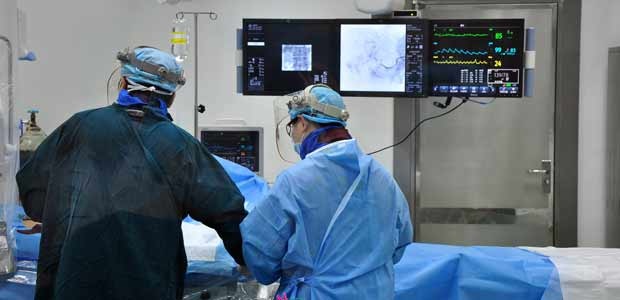 2.Disadvantages of traditional interventional therapy
Due to the backward equipment or limited skills of physician, the catheter fails to reach tortuous and tiny blood vessels and injects or embolizes to upper branches of supplying artery for tumor, instead, to normal visceral organs. As a result, patient would suffer side effect and normal functions of visceral organs would be badly affected.
3. Advantages of Microcatheter Superselection
(1) High accuracy: anticancer drugs respectively cover each supplying artery of tumors;
(2) High efficacy: concentration of anticancer drugs is 16 times higher than that of intravenous chemotherapy;
(3) High safety: little damage to adjacent visceral organs and fewer complications;
(4) High security: low chance of recurrence and metastasis.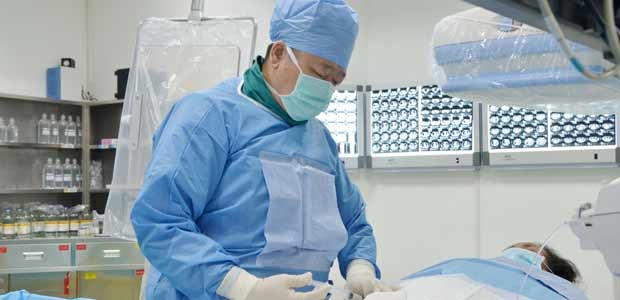 4. Application of Microcatheter Superselection
Microcatheter Superselection can be widely applied to solid tumors in organs such as liver, pancreas, lung, kidney, prostate, breast and other female organs.
5. Surgical Case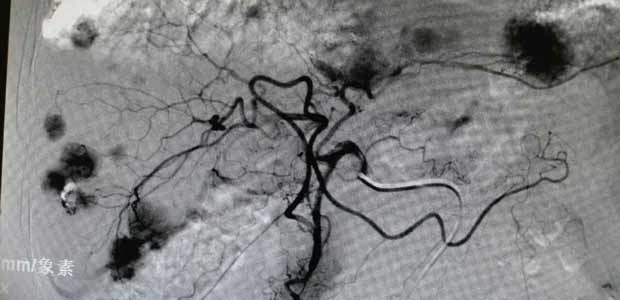 a. Patient's liver is completely covered by tumors, absorbing on the end of capillary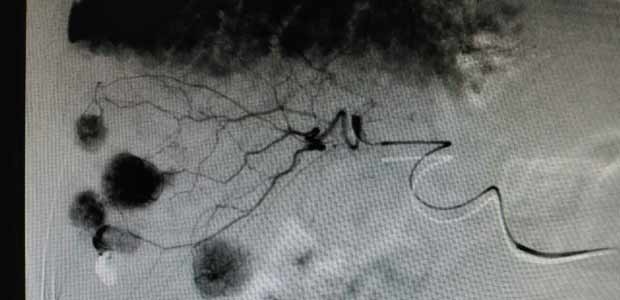 b. Application of microcatheter in the first session of superselection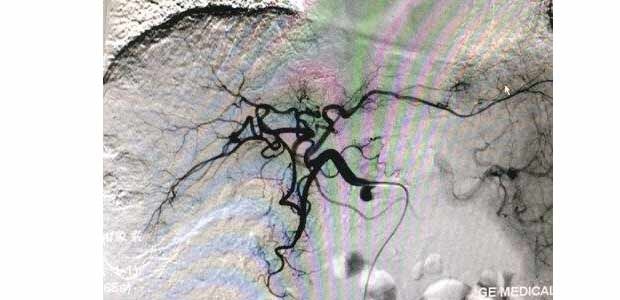 c. DSA after treatment
According to strict procedures and accurate operation, physician carefully performs injection and embolism in patient's applying artery for liver, step by step, layer by layer. The angiography indicates that the tumor has been stained and has disappeared. That means the tumor has been completely covered by anticancer drugs. All left is just normal hepatic blood vessels.